Decorating With You in Mind:
We guide you in creating a balanced, design savvy and beautiful interior space working with your own furniture and accessories. Our interior decorating solutions are a great alternative to more expensive interior design services. Includes analyzing a room's potential and solving decorating challenges, receiving design recommendations and decorating plans for each room, and detailing decorating questions you may have so you can make further changes and purchases later, as your budget allows. To ensure we can give you our full attention, we limit the number of clients we work with at any given time.
Our goal is to make design accessible. For an on-site consultation on affordable interior decorating in Portland or more information, call us at 503-285-2331. To learn more about our fees and packages, contact our interior decorator.
Decorating Packages:
We offer 3 tiers of packages, from guiding DIY fans who need a little direction, to those who prefer us to take on the entire project from concept to completion.
DIY Simplified
For the DIY purist who needs a road map to complete their space on their own. We've partnered with Laurel & Wolf to offer this service through their website. Click here to Design with Me and learn more!
DIY Simplified with Benefits
DIY with benefits! We give you a road map to complete your space, including a one hour initial consultation, 2D & 3D decorating plan, a second consultation to review the plans, and direction for sourcing furniture and accessories on your own time. 1 edit included.*
Simplify Without Compromise Full Service
We manage your project from initial concept to completing finishing touches in your interior. This includes our one hour initial consultation, 2D & 3D decorating plan, a color and materials board and a second consultation to review the plans. 2 edits included.* We facilitate ordering your new furniture and accessories. Final installation of accessories is completed by us. You leave your house for the day and return to a newly updated space! You can choose from a variety of options:
One and Done (1 room)
Tea for Two (2 rooms)
Three's Company (3 rooms)
Foursquare (4 rooms)
Five Star (5 rooms)
*Additional edits will be billed at our hourly rate.
A La Carte:
If you would like to make small adjustments to freshen the look of your interior space, we will help find the best solutions to enhance what you already have.
We'll assist you in choosing materials and colors, find vendors to refinish furniture, flooring and window coverings, and source and purchase quality resale or mindfully manufactured product. Whatever you desire, we'll help you realize that vision.
Business Space Refreshers:
Our interior decorating solutions apply the same principles to your office or work space. We'll learn what your business vision and mission are to create an environment that enhances productivity and reflects your bottom line.
 Simplifying Your Relocation:
If you are moving from one location to another, we will help you create a plan to fit your belongings into your new space. We simplify the task in making the right decisions on how to accent your new location, and how to make the best use your belongings, saving you time and expense in getting settled quickly.
This service includes a walk-through at your future work space or residence, creating a interior decorating plan for the new location to make the space function for your needs, and a final adjustments of furniture, art, & accessories one to two weeks after moving into the new space.
See our New Home Interior in N. PDX for an example of what can be accomplished.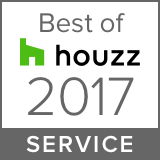 Save
Save