Decorating With You in Mind:

We guide you in creating a balanced, design savvy and beautiful interior space working with your own furniture and accessories. If you want to buy something new, we focus on sourcing safe and sustainably manufactured product, free of VOCs and other hazardous materials. Our interior decorating solutions are a great alternative to the inconvenience & expense of remodeling your space.
This includes:
Analyzing a room's potential
Solving decorating challenges
Receiving design recommendations and decorating plans for each room
Detailing decorating questions you may have so you can make further changes and purchases later, as your budget allows.
To ensure we can give you our full attention, we limit the number of clients we work with at any given time.
We are excited to announce a new online platform, offering one on one service, to meet your needs. We can work in person in and nearby the metro Portland, Oregon area, or online anywhere you live.
We offer a free 30 minute phone consultation as a first step to get to know us. Contact us to schedule a time to chat with our Portland, Oregon interior decorator.
See below for details of our packages and additional services. 

To request more information about our fees and packages, reach out directly to our interior design professional.
Initial On-Site Consultation

Lasts 1 hour for a one time fee
Completing a questionnaire to learn about your priorities
Detailing decorating specific needs and suggestions for each room
Walk through of space and review of scope of project
Available in the Portland, OR metro area
Full Service Design Package
We do all the work from initial concept to setting up the space
Per room rate
2 initial design concepts to review
2 edits
1 final room design in 2D & 3D
1 floor plan design
Direct messaging with your designer
Shopping list of furniture & accessories
Product Ordering/Shipping service
4 weeks post design support
On site set up
Available in the Portland, OR metro area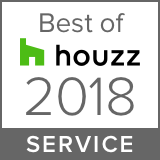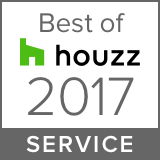 Lynn was just what we needed. She worked with our existing decor and helped us beautifully transform our living room. She has an amazing eye for design as well as having graphic and computer skills that enabled us to visualize the project. I would highly recommend Lynn Feinstein for your interior design needs.
DIY with Benefits Package
Our most popular package
Per room rate
1 initial design concept to review
1 edit
1 final room design in 2D & 3D
1 floor plan design with set-up instructions
Direct messaging with your designer
Shopping list of furniture & accessories
2 week of post-design support
DIY Mini Package
For entry ways, and other small spaces 150sf or less
per room rate
1 initial design concept to review
1 edit
1 final room design in 2D & 3D
1 floor plan design with set-up instructions
Direct messaging with your designer
Shopping list of furniture & accessories
2 weeks of post design support
Additional Consultations
Hourly rate
2 hour minimum on-site
Includes phone consultations
On-site general consultations after initial consultation (see previous)
Includes furniture and accessory placement, colors, materials, and more
Supervision of Contractors